or
Welcome to The Angels Message Website
Welcome to The Angels Message Website! Our team is still working on developing and improving this site. Still, we are excited to connect you directly with your Guardian Angels, Archangels, and guides through the messages posted on our Website.
Connect with Your Guardian Angels
Your Guardian Angels, Archangels, and guides can manipulate the random nature of our messages in the quotation box of each post so that they can guide you and get their news across to you. In addition, we have about 700 different messages that your guides can use specifically for you in the quotation box on the Guardian Angels Page.
Connect with the Archangels
You can also get guidance from other Angels using the Archangel link above. We have a variety of Archangels, such as Metatron, Uriel, Raphael, Michael, and many more. Each Archangel has specific messages tailored to their energy and focus.
A Message from Archangel Gabriel
Dear Beloved Ones,
It is with great joy and pleasure that I welcome you to The Angels Message Website. Your presence here is not a coincidence but divine guidance from the heavens above. Your Angels, guides, and I have been working to bring you to this Website, where you can receive our messages of love, guidance, and inspiration.
You are here because you are searching for answers, seeking direction, and wanting to connect with the higher realms. You desire to feel closer to the divine and receive the wisdom and guidance to help you.
This Website is a portal that will allow you to connect directly with your Angels and guides. Through the messages on this site, you will receive the answers you seek, the comfort you need, and the inspiration to keep going. We have created a space where you can feel safe, loved, and supported, where you can open your heart and receive our messages of hope and encouragement.
As you explore this Website, you will find a wealth of information to help you on your spiritual journey. You will discover messages from Guardian Angels and Archangels designed to guide you toward your highest good. In addition, you will learn about the power of prayer, meditation, and visualization and how to use these tools to connect with the divine and manifest your dreams.
Love and Support
But most importantly, you will feel the love and support of the angelic realm. You will know that you are not alone, loved beyond measure, and we are always here for you, guiding you and helping you on your path.
So, dear ones, take some time to explore this Website, connect with your Angels and guides, and receive the messages waiting for you. We are so grateful to be able to communicate with you in this way, and we look forward to the many blessings that are yet to come.
With love and blessings,
Archangel Gabriel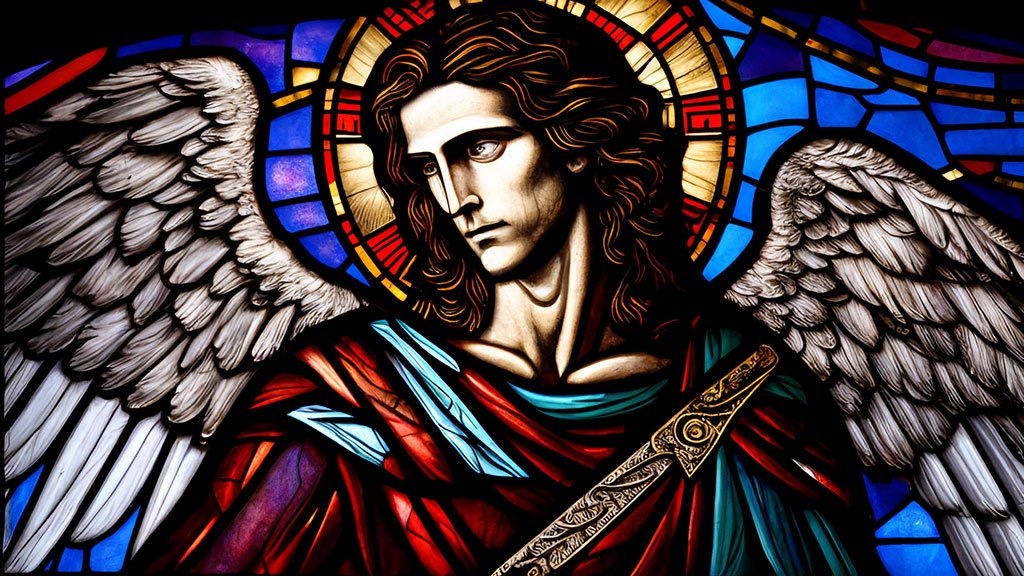 How to Use This Website
If you need direction, help, or reassurance, focus on your question or desire and use one of the links above. The link will take you to what your guides consider an appropriate answer to your question or a bit of wisdom they feel you need to integrate into your life. We want you to enjoy exploring our site and connecting with your Angels.
What's Coming to The Angels Message
Our team is currently working on adding more pages to this Website. We will have various Angels and Archangels with powerful messages for us. Even though this Website already works similarly to an Oracle Deck, we are looking into adding one to set up reading you can access on your own.
Using the Comments and Questions Pages
If you have any questions or comments about Angels, please use the questions and comments pages in the upper menu. To have your comments and questions published, you must make your comments specific to The Angels Message website. We pride ourselves in offering information and knowledge for free. Therefore, please do not post spam comments or try to sell your services. Also, make sure you use clean language and proper grammar.
Using the Prayer Requests Page
When formatting your prayer, please focus on health and healing for yourself, others, and the world. In contrast, prayer that attempts to manipulate the return of a significant other or uses the words "I want" or "I need" usually keeps you in that state. You can ask for things, but be sure to release any outcomes. The Angels may have bigger and better plans for you.
Pay It Forward
Our focus is on the maintenance of this Website and the creation of new pages. We ask you to read the comments as they come along and "pay it forward." Furthermore, you can offer prayers on our Prayer Requests page for those who request them. Please comment if you can help by passing on a message or insight! We mediate all the comments, so seeing your posts may take a few hours. We hope you enjoy this Website and share it with your friends.
About our Images
We finally chose a "Stained Glass" theme for our pictures. These images are AI-generated, so occasionally, you may see too many fingers or other parts in places they don't belong. We do try to weed them out – but they can slip through.
Sister Websites
You will find outgoing links to our Spirit Animal Totems, our new Animal Message, and A Daily Affirmation websites. All of our links on this Website will open a new tab. Hence, you can look at it after you finish with the page you are on.